1. Choose the Fabric for your garden
2. Select a Shape
Choose the shape you require (Note, FFC Basics is only available in Squares & Rectangles)
3. Foam Choice & Prices
Choose your foam type
Based on the sizes you provided please find below your foam prices. Please note these prices include the
cost of Stockinete Undercovers which are required with fitted covers. Hover over the images to learn more.
NEW! for 2018 - 100% Natural Latex, Pure Comfort
New year, new levels of comfort! We have just launched our brand new 100% Natural Latex, Pure Comfort.
View our new video and discover why you may want to choose 100% Natural Latex.
4. Checkout
Classic Foam
Details: Please make your selections first.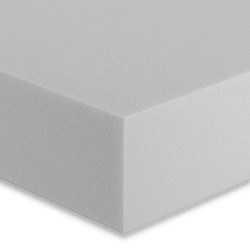 Please note, if you are looking for a budget friendly option please be sure to take a look at our Outdoor Basics fabric range.