Skip this I'm ready to order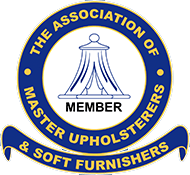 Foam for Comfort offer superior quality, better workmanship and fantastic customer service at prices that are less than you might think.
Before clicking on your next foam purchase ensure
you are comparing like for like. Read on to find out more...
How Foam is graded
Foam quality is rated by the foam trade using various measurements and technics, however the one that counts from a retail customers point of view is Density, this is measured in kg/m3 (kilograms per metre cubed) and for seat cushions anything less than 38kg/m3 is not going to prove durable.
How our foam is expertly cut
Unlike many of our competitors we have invested in high-tech cutting machines to ensure your foam is cut both accurately and extremely neatly. See our cutting machines in action in the video below.
The use of generic terms
Terms such as Heavy or High density Premium or General are just descriptions they mean nothing, if you check foam specification (this should always be detailed or available by phone from reputable companies) you will often find suppliers are using the same density foam for more than one grade and describe 35kg/m3 foams as Heavy or High density.
Always check foam density before purchasing, lower grade foams can be firm and feel fine on arrival, just long enough to receive a good review but will not prove durable in the long term.
Foam for Comfort Grades
Classic Foam

Classic Foam, Good quality domestic grade seating foam an average of 40kg/m3 available in Soft, Medium or Firm.

Superior Foam

Superior Foam, Contact grade seating foam 50kg/m3 available in Soft, Medium, Firm or Extra firm.

100% Natural Latex

100% Natural Latex, Pure Comfort, Talalay rubber not foam, offering maximum comfort and luxury, available in Soft, Medium or Firm.

Discover why you may want to choose pure 100% Natural Latex for your next project. (click the icon in bottom right to go full screen)