Polyester Fibre Wraps
Polyester fibre wraps enhance the finished appearance of your cushions,
lofting the cushion centre and softening angular lines.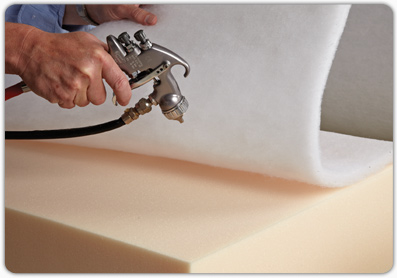 Polyester fibre being fitted to the top and bottom
surface of a foam cushion.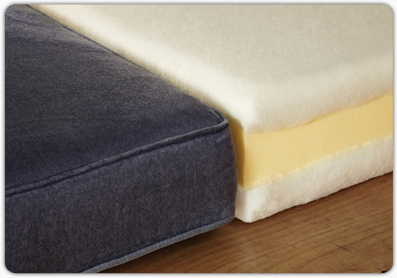 Fitting Fibre Wraps achieves that plump cushion look.
Highly recommend when replacing loose feather or fibre filled cushion interiors and useful in helping to prevent the saddling of leather covers.
To obtain that "overstuffed" appearance using a Polyester fibre wrap it should used in addition to the amount of foam or latex required to fill your cushion cover.
The polyester fibre is bonded and permanently sealed to the foam unit, ensuring the fibre stays in place during fitting and use.
Polyester Fibre Wraps can only be supplied with a complete cushion unit, therefore to obtain a price for Polyester Fibre Wraps please use our new Foam Cost Calculator.
As with all our products we can supply any size or shape if you require more information please call us.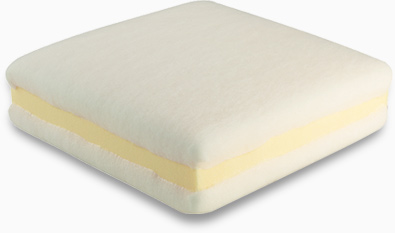 Need any help? email Andrew for expert advice.