1. Choose the Fabric for your Outdoor Cushions
2. Select a Shape
Choose the shape you require (Note, FFC Basics is only available in Squares & Rectangles)
3. Checkout
Cushion interior: Easy drain Fibre Interior
Size: Please make your selections first.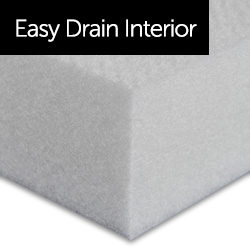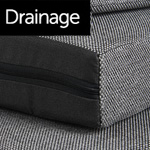 Easy Drain Fibre Cushions
Easy Drain Fibre Interior, comfortable, practical and durable 85% recycled, 100% recycable.
Allows water to effortlessly drain
Simply store your cushions in a vertical position and any water incursion just drains away through the drainage panel fitted to the rear of the seat cushions and the base of the back cushions.