1. What size do you require?
Dimension Guide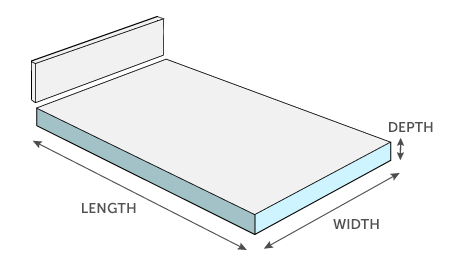 Require an alternative shape?
Other Shapes
Please enter sizes required
Some of our popular sizes, simply enter these into the fields above!
Single 3Ft
75" x 36"
190.5cm x 91.5cm
Double 4Ft 6"
75" x 54"
190.5cm x 137cm
Queen Size 5Ft
78" x 60"
198cm x 152.5cm
King Size 6Ft
78" x 72"
198cm x 183cm
2. Overlay Choice & Prices
Choose your overlay range
Based on the sizes you provided please find below the price for
your new overlay. You can hover over the images to learn more.
3. Checkout
Serene Reflex Mattress Overlay
Details: Please make your selections first.